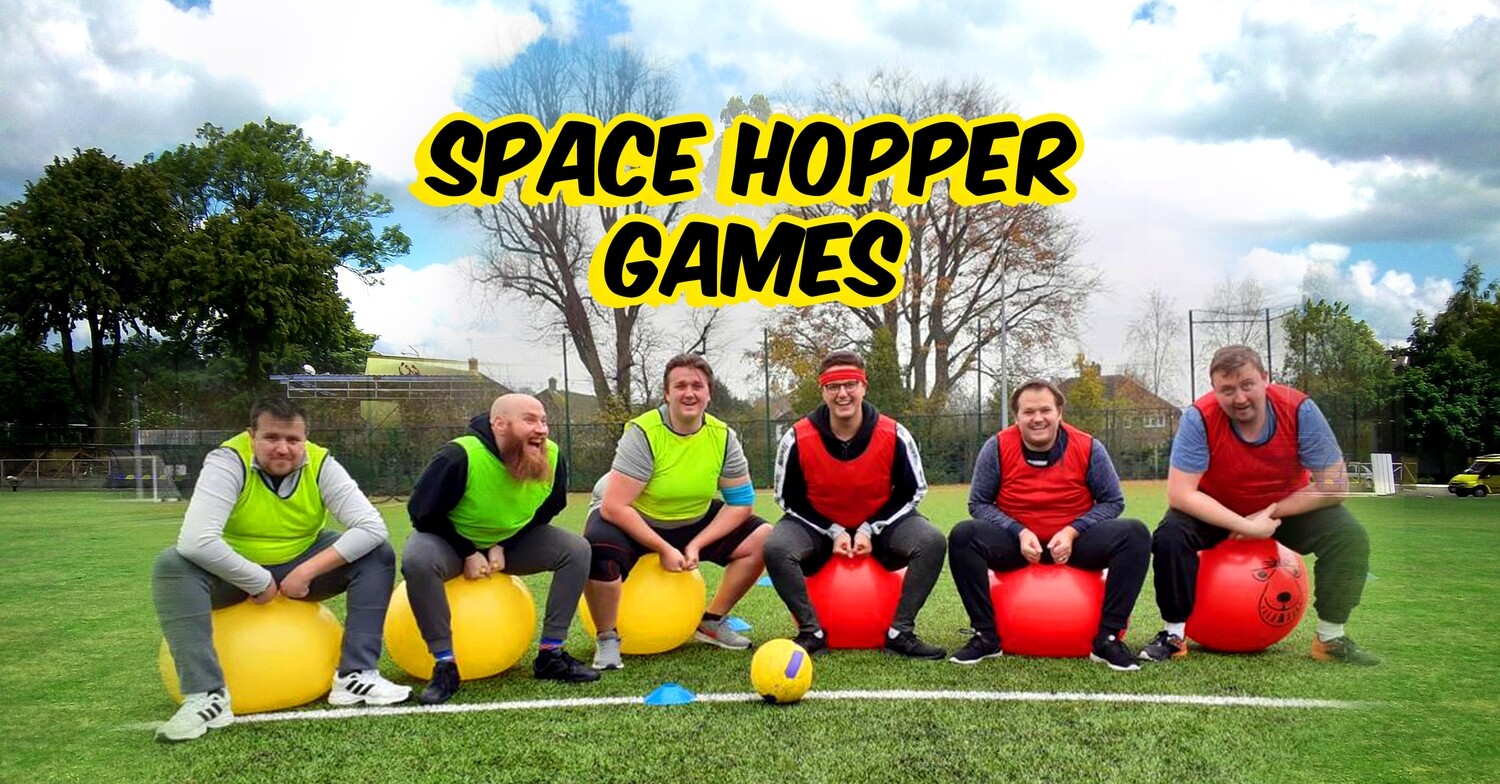 Space Hopper Games
00043
1970s hilarity – redone in the 2020's
Product Details
Locations available:
Available Nationwide. If you cant see yours in the location tab, send us an email
Times available:
10am to 6pm hourly
Introducing the Exciting World of Space Hopper Games!
Experience the thrill of space hopper games suitable for all ages and occasions, from Stag and Hen parties to Team Building Events and Family Fun Days. Our games include Football, Bulldog, Space Tag, Hopper Relay, and more.
You can now book this event nationwide, and we'll even bring the fun to your chosen venue, whether it's your backyard or a rented space.
Playing on a space hopper adds a delightful twist to physical activities. The bouncy, round shape challenges balance and control, making it both fun and unpredictable. It's like reliving your childhood with an exciting twist.
Game Times:
10-18 players: 60 minutes
19-25 players: 90 minutes
26-40 players: 120 minutes


Ever thought of space hopping as a team sport?
Combine it with our other fantastic activities like Bubble Football, Dodgeball, Archery Combat, Big Foot Football, Giant FootDarts, Nerf Wars, and Inflatable Sports Day Games for an action-packed event.
Here's what you get:
5v5 games with 20-minute rounds, allowing teams and players to rotate.
An Event Coordinator to ensure smooth gameplay.
Suitable for grass and Astro turf.
Fun for both Kids and Adults.
Venue hire included in the specified date.
We can also bring the fun to your location.
Our activities are available nationwide, from Monday to Thursday in our Premium Locations and Friday to Sunday in Non-Premium Locations. Don't miss out on the hopping fun!
Save this product for later