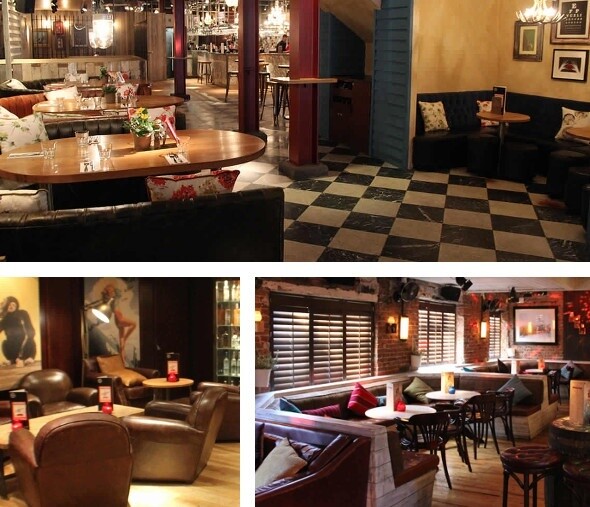 Revolution Bar Table & Booth Packages
00005
Your reserved booth is your sanctuary amidst the crowd
ProductDetails.QuantityLimit.minmax
Product Details
Central location?:
See details in Location tab
Amount of people packages based on:
10 (eg; for 6 people buy 1, for 13 people buy 2)
PreBook an area for your group in one of these fantastic venues

Revolution bars are well known for their extensive selection of vodka, expertly mixed cocktails, plush decor & knowledgeable staff.

Revolution is a great spot to pop in for a few drinks before a club or to stay all night and to enjoy the friendly staff, relaxed & social atmosphere and great DJs in the evenings. The bars have dance floors and sociable seating (that you can book for your party).
Picture this: You and your group, surrounded by the buzz of laughter and clinking glasses, seated comfortably in your own private booth at a vibrant bar. Booking a reserved table with a booth package is your ticket to an unforgettable night out.
Firstly, it's all about exclusivity. Your reserved booth is your sanctuary amidst the crowd – a place where you can unwind, converse, and enjoy each other's company without the hassle of searching for seats. No more jostling for space at the bar; your group gets the VIP treatment.
Secondly, convenience reigns supreme. With a dedicated server, you won't have to worry about queuing for drinks or food. Everything comes to you, ensuring a seamless, stress-free evening of indulgence.
Lastly, the ambiance is unrivaled. The dimmed lights, the plush seating, and the lively atmosphere make for an Instagram-worthy backdrop that sets the stage for a memorable night of celebration.
So, why settle for ordinary when you can elevate your night out with a reserved table and booth package? It's the ultimate way to create lasting memories with your group in style and comfort. Reserve your booth now and savor an unforgettable experience at the bar!
[powr-form-builder id="6149f51e_1625145020"]
Save this product for later