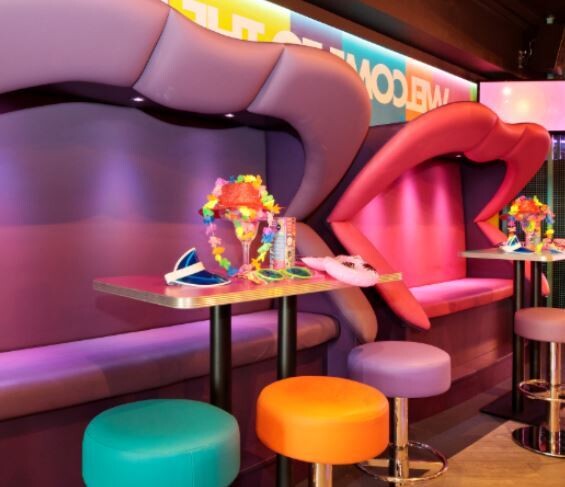 Popworld Retro Club Table/Booth Packages
00007
Popworld, an amazing place to book a booth
Product Details
Popworld – Your Ultimate fun Destination
Tired of the same old clubs and bars? Dive into the world of Popworld, where the fun never stops! 🎉
🎶 Music Variety: Whether you crave 90s classics or disco vibes, Popworld has it all. Boasting vibrant décor and top-notch DJs spinning old-school hits, it's your go-to for unleashing your wild side. 🕺💃

✨ Party Atmosphere: Dance under glittering balls and illuminate the night on our light-up dancefloors. Reserve your exclusive area with fantastic booth and table drinks packages. 🍻🍹

👯 Perfect for Everyone: Embrace the raucous, friendly vibe at Popworld, attracting stag and hen groups, students, and classic music lovers. There's a spot for everyone!

💰 Pricing (Per Person or Booth):

Birmingham: £10
Blackpool: £10
Cardiff: £100 per booth
Leeds: £5
Liverpool: £30
London: £50 per booth (£150 deposit for 3 tables)
Manchester: £175 per booth
Southampton: Booths – 1-10 people £100, 11-20 people £200, 21-30 people £300
Swansea: 1-6 people £0, 7-15 people £20, 16-30 people £40

🇬🇧 UK-Wide Fun: Popworld's legendary status spans the UK, promising a night filled with laughter, pop hits, and sing-along classics for all generations.
🌟 VIP Experience: Secure VIP entry, reserve a table, and enjoy a drink package to ensure you never wait outside on busy nights. Your group will have the perfect home base for an unforgettable night!
Join the Popworld party and experience the epitome of fun – book now! 🥳
[powr-form-builder id="6149f51e_1625145020″]

Save this product for later