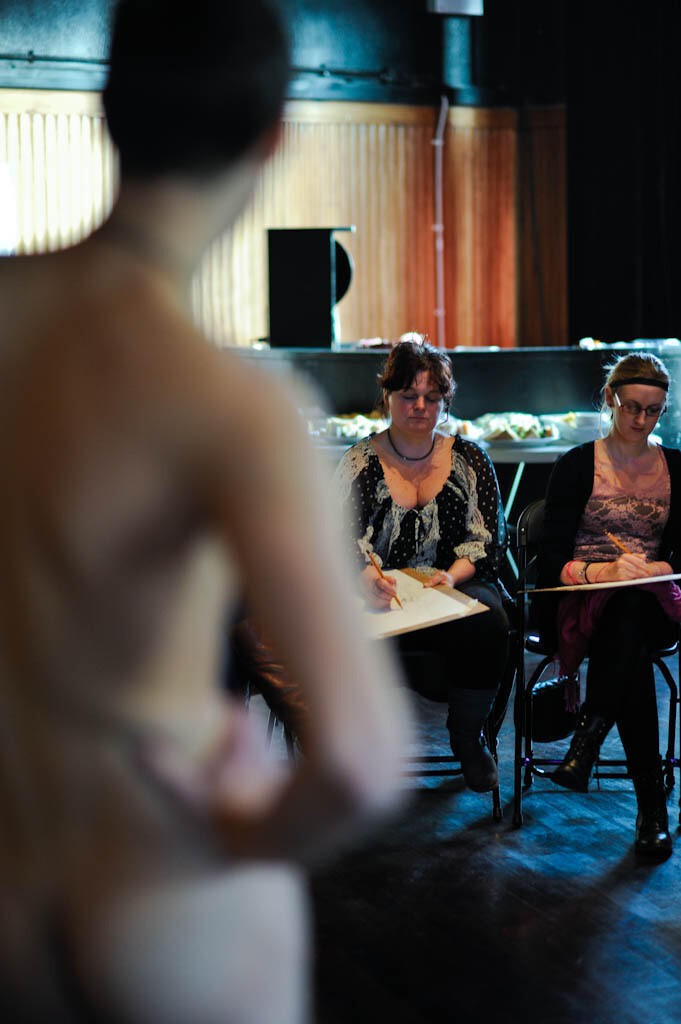 Life Drawing Class (Male Model)
7771
To Book with a £5pp reservation fee, & pay remainder later, just complete our Enquiry form below or call us on: 01202 552163
ProductDetails.QuantityLimit.min
Product Details
Life Drawing is our No:1 Best Seller

Why? Because it is an amazing, fun and easy experience for you and your friends. Put a little life into your party, be it a Birthday, Office, or Hen Do or Stag Do. Why not try something different for your group? A Life Drawing Class is just so much fun, and is a little different from the rest, life drawing is a great choice for a Hen Party activity.
Sold-Out Sensation:

Our Life Drawing Class is in such high demand that it sells out every single week! Get in on the fun while you can.
Party with Pencils:

t Letsbookit.com, we proudly present our star event – the Life Drawing Class. It's not just about art; it's a guaranteed blast with friends, whether you're celebrating a birthday, a hen do, or just feeling spontaneous! Secure your spot from just £30.00 per person. And guess what? We've got classes galore, every hour from 10 am to 6 pm, nationwide. Finding the perfect time slot for your schedule has never been easier!
Sketch 'n' Giggle:

Experience the joy of drawing your fellow human beings like never before. Our Life Drawing Classes are a top pick among our customers, thanks to their unique blend of fun, creativity, and just the right duration. Perfect for groups, these classes are both informative and entertaining. Whether it's a Stag or Hen do, these classes are the undisputed champions. Take your pick from Male or Female Models, available nationwide. We can even bring the party to you if you've got the venue, or we'll find the perfect spot for your artful adventure.
Easy-Breezy Booking:

Booking with us is a piece of cake! You can secure your spot with a small deposit (event date dependent), and the final balance isn't due until the event is closer. We'll send you a booking confirmation lickety-split and keep you in the loop with all the event details. It's artful, it's amusing, it's our Life Drawing Class – book your spot today! 🎨✨
[powr-form-builder id="6149f51e_1625145020"]

You'll learn something new whilst having fun
When you book with us, the event includes all the supplies you need (including to allow your artistic skills to flourish in the creation of your masterpiece (or silly stick man sketch). With this Party idea you are sure to have a great time. Bars are on-site at many of our venues, so you'll be able to relax with a drink or two while you draw your life model.
Save this product for later