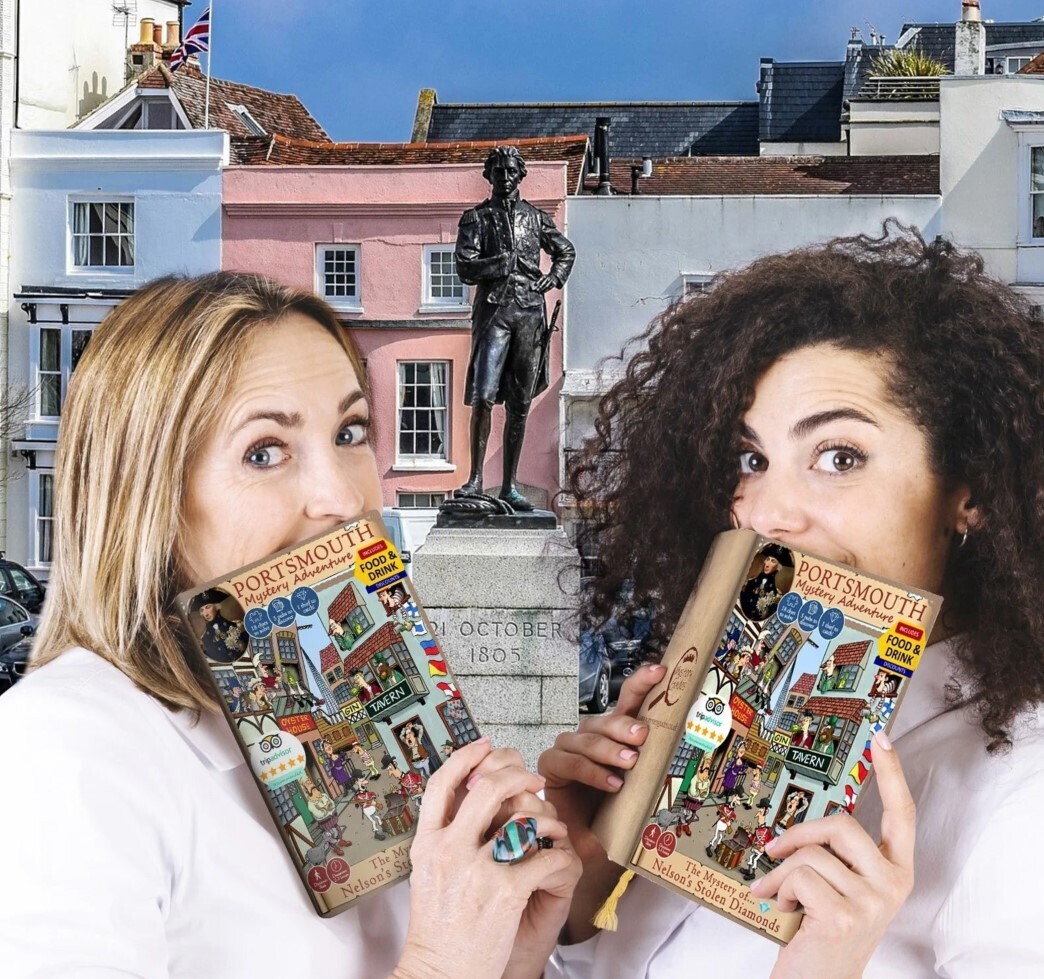 Fun Mystery Walking Tour of Portsmouth
00040
Product Details
Times available:
7 days a week from 12pm to 6pm

The Mystery Tour is a combination of puzzles, clues, word games and 4 historic pubs – a great way to discover Portsmouth

The ancient streets of Old Portsmouth become an exciting outdoor adventure when you take part in The Mystery of Nelson's Stolen Diamonds!

Can you track down the villain who caused Portsmouth's most infamous unsolved mystery?

The story states that on Horatio Nelson's final day on dry land before boarding his ship to lead the Battle of Trafalgar, he placed a priceless diamond necklace in a chest at one of Portsmouth's taverns to keep it safe. Unfortunately later that evening, the tavern was burgled and the necklace was thieved! You need to follow the route, eliminate suspects, and return to the tavern to resolve Portsmouth's most spectacular diamond robbery…

Use your Portsmouth Mystery Guide to explore the streets, delve into the story, and track down the shady thief behind this unsolved case. During your journey you'll be faced with lots of cryptic clues including word games, maths puzzles, and hidden objects, as you immerse yourself in a fun story adventure and discover the best of Old Portsmouth's intriguing history.

Save this product for later