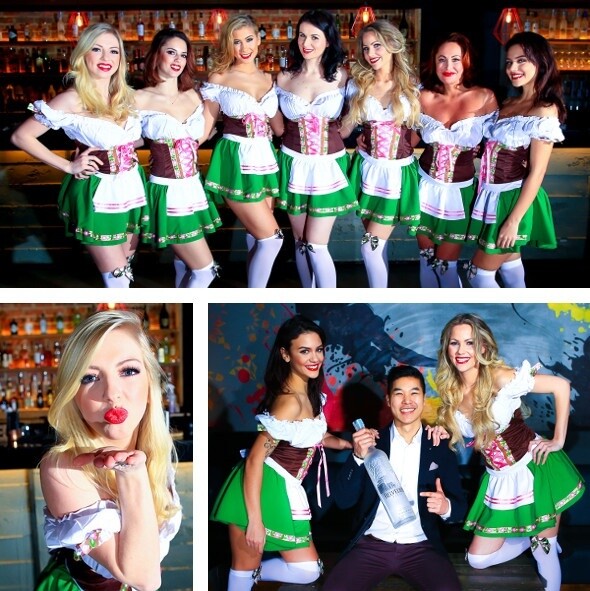 Beer Babes, The Legendary hosted Pub Crawl
2498
To Book with a £5pp reservation fee, & pay remainder later, just complete our Enquiry form below or call us on: 01202 552163
Product Details
Locations available:
Avaialble Nationwide. If you cant see yours in the location tab, send us an email
Drinks on arrival?:
some venues may provide an entry drink *this is not guaranteed
Times available:
7pm start
We charge a set £100 fee as a reservation fee. The Total cost for this event is £400, based upon two Babes booked. This can be increased at a cost of £150, per babe therafter. The final balance will become payable shortly before the event. All confirmation details regarding this will be sent when you pay the £100 reservation fee.
Unleash the Fun with Bar Crawl Babes
Get ready for the bar crawl of a lifetime that will have you dancing, laughing, and celebrating like never before. With Bar Crawl Babes, we're taking the concept of a night out to a whole new level, and we're doing it nationwide!

🍻 The Ultimate Bar Crawl Experience:
Imagine an evening where you're not just exploring the bars and clubs of your city, but you're doing it with some of the hottest and most knowledgeable Beer Maids around. Our Beer Babes are the life of the party, dressed in sizzling beer maid outfits, and they're ready to show you a fantastic time.

🌍 Nationwide Adventures:
That's right, we've taken our epic Bar Crawl Babes experience nationwide, so you can enjoy it in cities across the country. No matter where you are, there's a Bar Crawl Babes adventure waiting for you!

🥂 What to Expect:
Picture this: 3 hours of non-stop fun, guided by charismatic and knowledgeable Beer Babes. They'll lead you through a whirlwind tour of 4 or 5 of the hottest bars in your city. And when the night starts to wind down, they'll take you to a trendy nightclub to keep the party going. But it's not just about the bars and clubs. It's about having a great time and creating memories to last a lifetime. Whether you're celebrating a special occasion like a stag do or just want a wild night out with friends, we have you covered.

🎉 Book Early, Party Later:
We can't stress this enough - our Bar Crawl Babes experiences are in high demand, and they sell out fast. Even if your adventure is months away, booking early ensures you secure your spot for the night of your life. Don't let the fun slip through your fingers - reserve your place today!

💃 A Stag Do to Remember:
For those planning a legendary stag do, the Beer Babe Bar Crawl is a must. It's worth every penny, and our Beer Babes will make sure you and your crew have a stag night you'll be talking about for years to come.

🥳 Join the Fun:
Get ready to party nationwide with Bar Crawl Babes. It's not just a bar crawl; it's an unforgettable adventure filled with laughter, dancing, and endless excitement. Don't miss out on this one-of-a-kind experience - book your Bar Crawl Babes tour today and let the nationwide party begin! 🍻🎶
[powr-form-builder id="6149f51e_1625145020"]
Legendary Club Access:

Say goodbye to the days of getting stuck in never-ending queues or being turned away at the door. With Letsbookit.com, you'll have VIP access to the hottest clubs in town. Walk past those long lines with an air of confidence that's second to none.
Why Book Early:

Trust us; these exclusive club tickets are hotter than a jalapeño on a summer's day. Booking early guarantees your spot on the guest list, and you don't want to miss out on this epic night.
Expert Nightlife Guides:

Our nightlife experts know the city's party scene inside out. They'll lead you on a journey through the best venues, offering tips, tricks, and insider knowledge that only a seasoned partygoer possesses
Save this product for later